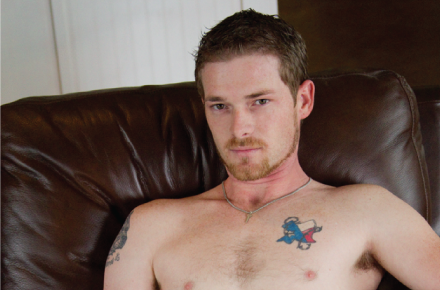 For your city boys longing for a little Southern comfort, here's a stud from Southern Strokes to get you in the mood. Tim Elridge is 27 and is described by the Southern Strokes producers as being as country as they come. They also write, "It is guys like Tim that are the inspiration behind Southern Strokes. True to all our country boys here at Southern Strokes, when Tim speaks that country twang hits me right between the legs." You can see more of Tim and guys like him on southernstrokes.com and by following them on Twitter @southernstrokes. Some of the images in today's gallery are NSFW and intended for those 18 years or older. 
For some bonus pics of Tim you can check out The Man Crush Tumblr.
Follow The Man Crush Blog on Twitter | Facebook | Tumblr
Click on thumbnails to view larger images.