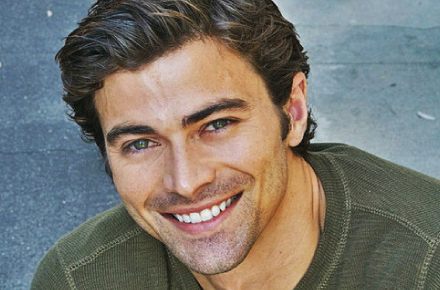 Prepare to fan yourself because I have an extremely hot man for y'all to crush on, Matt Cohen. I first became aware of Matt from his short time on the new (and recently cancelled) CW series 90210 where he played the grandson of a woman that left lame Annie a bunch of money. Others know Matt from the CW series Supernatural where he played a young John Winchester. Either way, look at him. LOOK AT HIM. If you are not swooning then you need to just step away from the computer and get your head examined. Matt was born in 1982 in Miami. In high school he played football and and ran track. He starred in the series South of Nowhere and since than role he's gone on to guest star in a couple different shows. If you've never had the pleasure of seeing him in action, YouTube him! Here's to hoping he pops up more often and shirtless in the near future. Today's gallery includes shots by Sonny Tong.
Follow The Man Crush Blog on Twitter | Facebook | Tumblr
Click on thumbnails to view larger images.