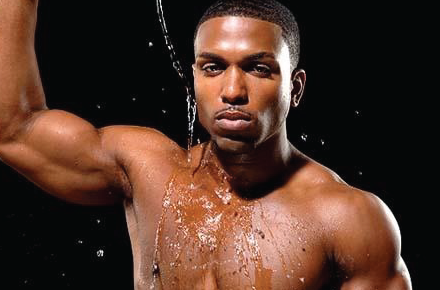 All that's been on my mind lately is how I need to ramp up my efforts in the gym in preparation for spring and summer. We all need a little motivation in the form of an ideal body and I may have found some in the form of Yusuf Myers. Yusuf is a personal trainer and fitness model featured often in Men's Fitness magazine. He was also featured in the MTV show I Used to Be Fat.  We can all see that he no longer is fat and is all muscle nowadays. You can follow him on Twitter @YusufMyers_ of find him on Facebook.  You can also visit his website www.yusufmyers.com. Gallery includes photos by Dallas Logan Photography.
Follow The Man Crush Blog on Twitter | Facebook | Tumblr
Click on thumbnails to view larger images.