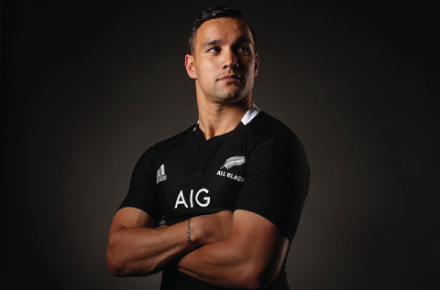 This week I'm crushin' a bit hard on New Zealand rugby player Tamati Ellison. Tamati is from Wellington, New Zealand, and has played for the Highlanders in Super Rugby and Otago Rugby Football Union in the ITM Cup. And guys, you know me … I'm not sporty and can't say I understand rugby and I'm not too inclined to learn about it but will say whenever I do stop and watch rugby, it's for hot men like Tamati. While he is married and heterosexual, he chose to do a rather crush-worthy act by requesting those giving gifts to him and his bride during their wedding instead give a donation to the Red Cross for the earthquake that took place in Christchurch and the Japan disaster. So, there's that. And he's still pretty damn hot so let's crush away on him, shall we?
Follow The Man Crush Blog on Twitter | Facebook | Tumblr
Click on thumbnails to view larger images.