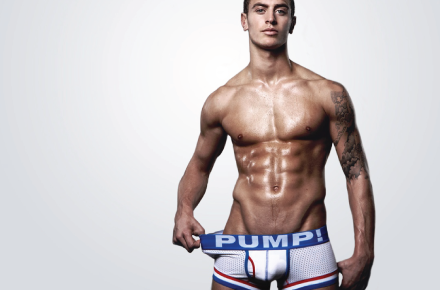 It was only a few weeks ago when Boray Kocoz graced the blog in a hot photo shoot from Martijn Smouter (you can see that here). Now he's returning in another Martijn Smouter photo shoot, but this time featuring various pairs of Pump! underwear. Boray can be seen wearing the Touchdown Patriot, Touchdown White Brief and Touchdown White Boxer among other items. You can see more of Martjin's work on his website www.martijnsmouter.nl. Check out PUMP!'s website www.pumpunderwear.com, find them on Tumblr, follow on Twitter @pumpunderwear or on Facebook.
Follow The Man Crush Blog on Twitter | Facebook | Tumblr
Click on thumbnails to view larger images.