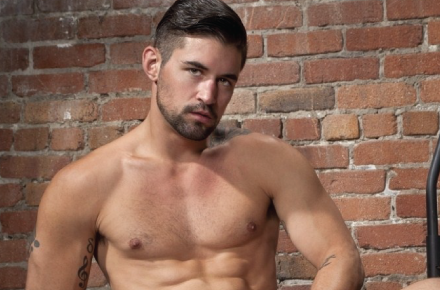 All year he's teased us and we've all seen what he's working with but at the year's end it's upon us–Benjamin Godfre's making his porn debut. In "Oh, My Godfre!" produced by Raging Stallion, Benjamin rides his skateboard through San Francisco's Castro District. As he makes his way through the Castro, he sheds his clothes along the way. When he's left with little wear and runs into a dead end, he gets off the skateboard and gets himself off as well. Follow Benjamin Godfre on Twitter @BenjaminGodfre and visit his website at www.benjamingodfre.com.
Follow The Man Crush Blog on Twitter | Facebook | Google+ | Tumblr
Click on thumbnails to view larger images.