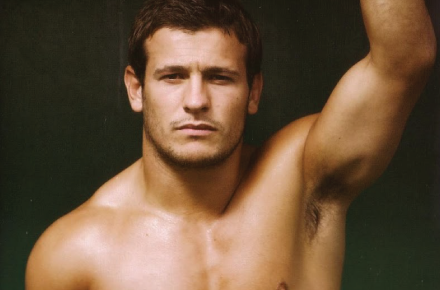 Yes people, I'm back on my rugby kick. This week I'm crushin' hard on English rugby player Danny Care. Forget Beckham, this to me is one of the most absolute hottest athletes out there. Model-like looks, muscles, abs … Danny Care is perfection head to toe. He was born in Leeds in 1987 and currently plays scrum-half for the Harlequins. He's a bit of a bad boy in that he's been taken in for drunk driving on a few occasions but let's look past that and focus on his muscular build and gorgeous face, shall we? You can follow him on Twitter @dannycare.
Follow The Man Crush Blog on Twitter | Facebook | Google+ | Tumblr
Click on thumbnails to view larger images.