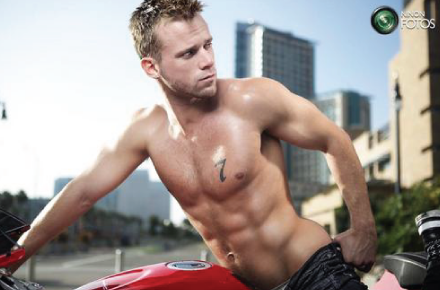 Today I'm crushin' hard on porn model Cameron Marshall. He's a hot blond bottom that's filmed scenes for various studios including Channel 1, Dominic Ford, Lucas Entertainment, Randy Blue and Hot House. According to his Lucas Entertainment profile he's 5'10" tall, 155 lbs, 7 inch cock and is a versatile bottom. Besides keeping everyone up and aroused, he's quite the smarty–he has a degree in english and advertising, does graphic design work; he's always working several jobs at once; he speaks French as well as English … are you crushin' on him yet and if not, what's wrong with you? You can keep up with him by joining his Facebook group or by following him on Twitter @CameronMarshall.
Some of the images in today's gallery are NSFW and intended for those 18 years or older. You can see a few more pics of Cameron posted on The Man Crush Tumblr today.
Follow The Man Crush Blog on Twitter | Facebook | Google+ | Tumblr
Click on thumbnails to view larger images.