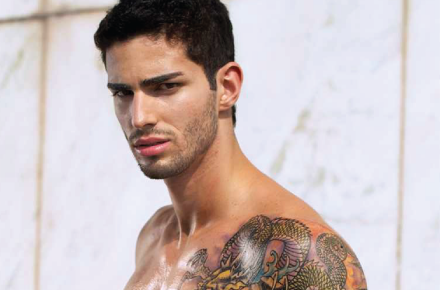 Today's featured crush is Brazilian model Lucas Arantes. I chose him because he had very attractive eyebrows. Yes, you read that right. Sure, the rest of his body is pretty hot and fit but those eyebrows set him apart from the pack. Like many models, he had not planned on becoming a model originally. He wanted to be a soccer player but was sidelined by an injury. So, he pursued modeling and has been very successful in doing so. He's 6'3, 43 inch chest, brown eyes, black hair.
Follow The Man Crush Blog on Twitter | Facebook | Google+ | Tumblr
Click on thumbnails to view larger images.