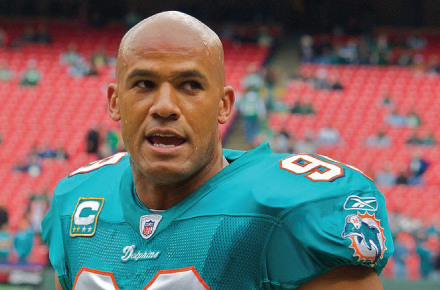 So, apparently we're in football season? The only way I'm sort of aware of this is because football seems to be the cause of The X Factor and Glee being interrupted on Fox for the past few months. While the game doesn't do much for me I have to say that there are certain players that I could definitely get behind (or in front of, depending on their position). One of those hot players is Jason Taylor that recently left the game after having played for the Miami Dolphins. But we also know him from Dancing With the Stars where he graced our television screen shirtless, rippling abs and muscles , having us swoon all over the place each week. I know he's retired and all but if he ever wanted to touch down in my end zone I'd be be ready and willing to give him a clear path to victory.
Follow The Man Crush Blog on Twitter | Facebook | Google+ | Tumblr
Click on thumbnails to view larger images.