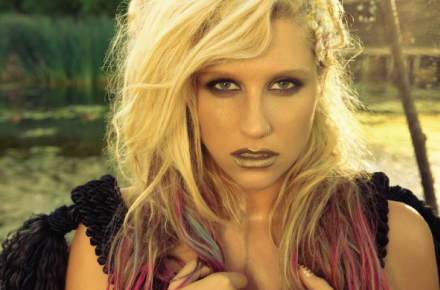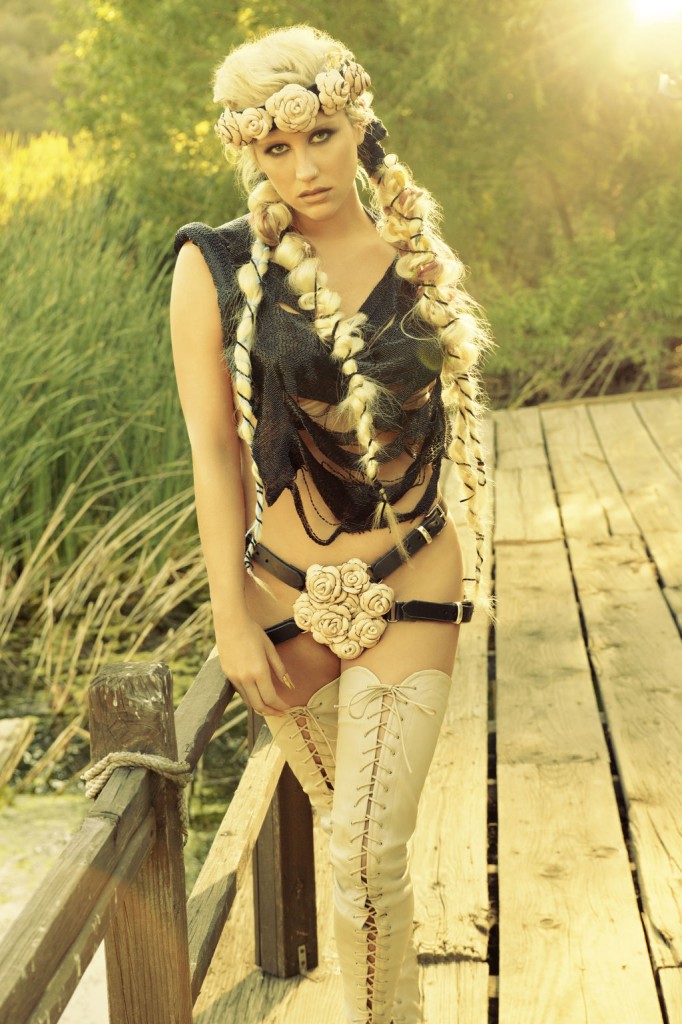 On December 4, 2012 Ke$ha is set to release her new album Warrior. If you're expecting another album full of pop anthems like those featured on Animal and Cannibal, think again. Yes, this album is quite different from Ke$ha's previous work. You know how when you were sick and your mother had to give you the most repugnant, disgusting bit of medicine so she'd wrap it up in something delicious and appetizing, tricking you to consume what you wouldn't necessarily? Well, that's pretty much Warrior. It starts off with some fun, awesome pop tracks that fit perfectly with Ke$ha's usual songs and deviates into unexpected stripped down, acoustic, dare I say it … mature and thoughtful music. Perish the thought! Yes, Ke$ha's growing up and so is her music. Here's a track-by-track review of her latest album.
Track-by-Track
"Warrior" can be taken in as an anthem and call-to-action for a generation. Here Ke$ha calls upon her listeners to stop be lazy and realize that they were "born to break the doors down, fight until the end." Equipped with a dubstep chorus, the song sounds remarkably different from the more straight forward pop song that was from her first and second albums. "C'mon" is more like "classic" Ke$ha–very light and carefree. It's fun, bubbly pop, with Ke$ha's usual "live in the moment, screw around" mantra that we've all come to expect from her. "Die Young" is the first single from the album and is another nice party-starter type of track. Synths, drums and Ke$ha's call for everyone to party hard and get into a bit of trouble, this is an appropriate, polished follow-up to her her well known "Tik Tok" track from her first album.
"Thinking Of You" changes things up a little style wise. Ke$ha sings about a relationship gone sour and the track is an interesting mix of rock and dance. Imagine a more messier, but fun, take on Taylor Swift and this is what you get out of this track. Ke$ha holds nothing back, calling her former love a slut, telling him he can suck her dick and singing about how she's been thinking of him now that she's famous and her song is on the radio. See how Taylor Swift-like it is? "Crazy Kids" is a strange track–not dance but not a ballad. The track starts off with a lot of guitar strumming and then breaks down into a bit of a rap with lots of bass and synths. It feels like two different songs competing for attention and you could imagine this being a duet with two different artists taking on the different genres that are featured in the track. "Wherever You Are" is the album's first proper ballad track. It's still upbeat and not very Ke$ha-like in that it's rather cutesy. "Wherever you are love will never die; wherever you are know that our love will never die; wherever you are you're forever on my mind." After signing about getting trashed and man sluts, this is a bit of a challenge to take down and in some ways a bit dull in comparison to her truly upbeat track.
Ke$ha kicks feelings and sentiment to the side for her collaboration with Iggy Pop titled "Dirty Love." This is a rock track and a takes a retro-direction with call-and-response tracks, 808 beat driving the music, hand claps, foot stomping. It's different from anything else on the album and shows some diversity in Ke$ha's music abilities since for once she isn't relying on autotune to give her track life. "Wonderland" is another stripped-down track where Ke$ha tries her hand at actually singing. Much like "Dirty Love" and "Wherever You Are" the song has a vulnerability to it with Ke$ha being accompanied by real instruments rather than computer sound effects and synthesizers. It's another of the album's slow tracks and is moody and and sentimental. "Only Wanna Dance With You" sounds like an early '80s track with the drums, tambourines and very pop-ish Wham-like sound to it. It's everything you really wouldn't expect from her–sweet, innocent and almost cutesy.
"Supernatural" picks back up the autotune and synths. While it's still lyrically dealing with being in love and the good parts of a relationship, it has that backbone and "nasty beat" that makes her music stand out from others. "All That Matters (The Beautiful Life)" is an upbeat, optimistic track urging everyone to leave their troubles behind and live their lives. This is also a song written to be performed lived because much of the chorus urges everyone to put their phones up to light up the surroundings. "Love Into The Light" addresses her image and how other perceive her. It's a song that drags on a bit and gets lost in a clash of the lyrics, that are very simple and repetitive, and the instrument backing that's a bit busy. "Last Goodbye" brings the majority of the album full circle, dealing with the lost of love and demise of a relationship. She's not vindictive or harsh but rather scaled back, mature and somewhat reminiscent about her now former love. Of the more ballad/slower tracks, this one works the best because it's clear, thoughtful and a nice ending to the album's standard edition.
"Gold Trans Am" is classic Ke$ha and as a track on the deluxe edition, it makes you realize how strange and different the majority of the album is from her past material. It's dirty, naughty, curse-filled and in all honesty perfection and what one would expect and want from her music. With everything from hints of hand jobs alongside of the road and a memorable hook, this was the first track on the album that stood out as being single material and memorable from this new set of music. "Out Alive" has a beat similar to just about every popular song on the radio right now with the synths, dance beat and dubstep bridge. You could picture Usher, Jason Derulo and a number of others taking on this track. Thematically it pairs well with the title track "Warrior" in its "don't hold back/to the limits" call to action. "Past of Lives" is more acoustic and stripped down. No synths, no autotune, a simple lyric like "time after time, I'll make you mine" repeated in an almost dream-like trippy manner.
The Final Verdict
Warrior is … different.  With the title and the crazy, trippy-cover art I'd expect this album to just be packed full of pop hits ready for radio play that'd have everyone dancing and quoting the lyrics for months to come much like Animal and Cannibal but that's not the case with this release. In many ways, it shows Ke$ha's maturity since her first release of Animal. She's not the same artist that sang about waking up looking like P. Diddy after a hard night of partying and she's not singing about eating boys up for breakfast and lunch. On Warrior she's singing about age-appropriate things like being in love and falling out of love and not being angered by men behaving badly but simply sitting back, reflecting and reminiscing instead. Her maturing and growing up, in all honesty, takes away from the brand she's worked so hard to build over the past few years as pop's trashy, party girl who didn't care about fitting in. This album could easily have been written by Taylor Swift; gone are all the fun autotuning and it's replaced by acoustic, raw vocal performances; the aggressive, animal-like approach she had to her music is replaced by a more thoughtful, polished … dare I say it, polite and grown up Ke$ha. All artists have to grow up but it's hard to see many in her fan base embracing this set of music as enthusiastically as they did her first two efforts.
Listen To These: "C'mon," "Thinking Of You," "Gold Trans Am," "Supernatural," "Die Young"
Warrior [Deluxe Edition] (Tracklist)
Warrior
Die Young
C'Mon
Thinking Of You
Crazy Kids
Wherever You Are
Dirty Love
Wonderland
Only Wanna Dance With You
Supernatural
Beautiful Life
Love Into The Light
Last Goodbye
Gold Trans Am
Out Alive
Past Lives
Follow The Man Crush Blog on Twitter | Facebook | Google+ | Tumblr