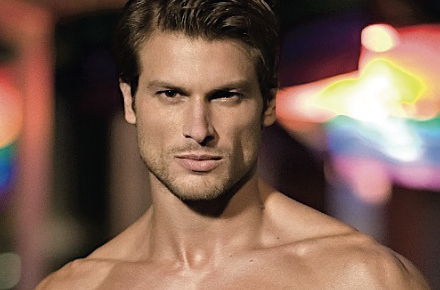 For today's featured crush I'm keeping it light and simple. Here's model Paul Marron. He may appear a bit familiar to you considering he's appeared on the cover of various romance novels that you've seen either in grocery stores or next to your grandmother's bed stand. He's also been one of the main models for Undergear. There's not much out there on him biography wise so you'll just have to use your imagination and make up a little fantasy history for him.
Follow The Man Crush Blog on Twitter | Facebook | Google+ | Tumblr
Click on thumbnails to view larger images.