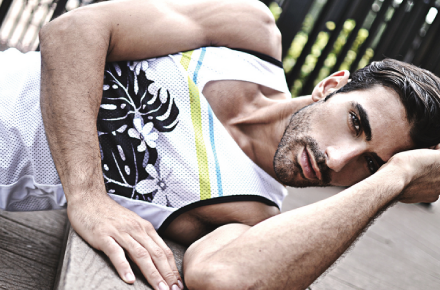 Burn a few calories today by heating yourself up while looking at this hot piece of eye candy. Here's Miami model Juan Franco modeling various Rufskin creations in a photo editorial titled "Hombre Rudo." You can order your Rufskin items from rufskin.com and follow the company on Twitter @RUFSKINdenim. These photos were taken by Deon Jackson. You can see more of Deon's work by visiting his website deonjackson.4ormat.com or his Facebook page, on Tumblr at www.7bitid.tumblr.com, on YouTube www.youtube.com/user/7BitID, and on Twitter @Oh_Dii.
Follow The Man Crush Blog on Twitter | Facebook | Google+ | Tumblr
Click on thumbnails to view larger images.