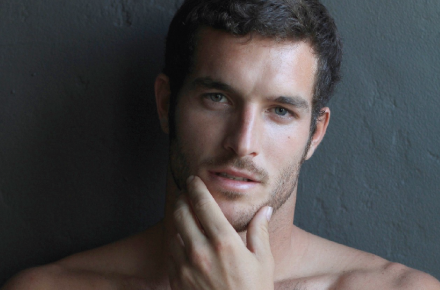 Born in 1987, Justice Joslin is a football player turned model. In 2008 he played for the Wofford Terriers but since then his athletic career has slowed down a bit and he's gotten a bit more into modeling. Looking at photos of him from when he played regularly to the years when he's focused a bit more on modeling, I think he looks better as a model! Far more fit, lean, furry and overall hotter.
Follow The Man Crush Blog on Twitter | Facebook | Google+ | Tumblr
Click on thumbnails to view larger images.