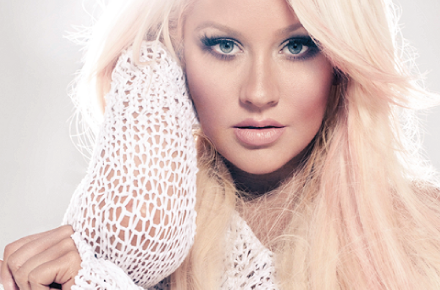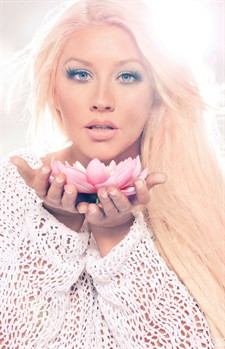 On November 13 Christina Aguilera unleashes her new album Lotus upon the world. Hoping everything will come up roses following the ill-received Bionic, Lotus attempts to re-position Christina at the top of the charts and in high regards in the music industry. She's worked hard at rehabilitating her image after a bumpy past few years and from the first track you'll note the change in style and vibe on Lotus. Like a flower, this music marks a growth and maturity in Christina who drops some of the childish, diva-like behavior that had everyone turning their noses to Bionic. She's back to showing off her vocal talents in a collection of songs that is a mix of the different genres and sounds she's tackled over the years. Here's a track-by-track review of Christina's latest musical effort.
Track-by-Track
"Lotus Intro" is different from any of Christina's other album openers. The closest thing you could compare it to would be the opening of her Christmas album. It's very new age, earthy, Enya-inspired. The lyrics cover the themes of surviving, rebirth and coming out of hurt and bad situation. Looking back at the past few years in her life, this song seems appropriate and personal. Plus, considering where the last album left off, this marks a great about-face and new era of music that isn't as dragged-down and overly-produced as most of Bionic's tracks were. "Army of Me" is unfortunately not a cover of Björk's track but is an upbeat, empowered pop anthem that sounds like something Kelly Clarkson would sing. In honesty, it's her backing vocals that drives the song more so than the main lyrics and song. "Red Hot Kinda Love" is an … odd song, to say the least. Very fast paced featuring Christina doing an odd yodeling-like effect with her voice. The song gets a bit fun during the bridge part. She spends the duration of the song cooing how she's burning up, fogging up windows.
"Make The World Move" is the first collaboration track on the album featuring fellow The Voice judge Cee-Lo. Much like "Red Hot Kinda Love" the song feels a bit generic, though fast paced, but the bridge makes the song work. It's a very boisterous, kinda noisy song with Cee-Lo taking a back seat to Christina, never overpowering or taking the spotlight during the entire course of the song. "Your Body" is the first single from the album and many have already heard and made their judgment about it. It's a bit "Not Myself Tonight" and "Genie in a Bottle" with a hint of "Dirrty," making a good choice for a first single. It's a nice club song though I was surprised the final version of the track didn't carry the much talked about, "All I wanna do is f*ck your body …" lyric. It stays pretty clean and tame, which takes the bite out of it a tad bit. "Let There Be Love" is the big club-banger of the album. It's sort of a modern pop disco anthem with synths and an 808 beat driving the song. Beat wise it's like something out of David Guetta's catalogue with a similar to sound to something modern Usher would do or perhaps a different take on Madonna's "Get Together." Fun, carefree, featuring Christina's soaring vocals. This is a track you can see being played in the clubs or any dance party.
The drop beats and Christina takes on the ballad territory with "Sing For Me." A sexy, sultry beat, beautifully written and composed lyrics, "Sing For Me" has more soul and that old-school Christina Aguilera than anything on Bionic. It has a little of an R&B backing to it and puts all doubts aside that Christina doesn't have one of the best voices in the industry. There's not a lot of special effects or autotuning going on–it's just Christina belting out lyrics like we're used to and expect from her. "Blank For Me" is one of the Sia-penned tracks and is another ballad. Christina sings with nothing but a piano backing her. If you'll remember "I Will Be" from the Stripped album, this track is in the same vein. Christina is able to evoke a great deal of feelings–mostly vulnerable and fragile ones–in this one track to make for thoughtful listening. "Cease Fire" is a jarring track that ramps up the volume and beat after the album's ballads. This track is more of a follow up to Bionic's "Birds of Prey" and feels like it should've be titled "Army of Me" instead of the other track. Very intense, still tackling the theme of  relationships and coming out a winner after a bad situation. She makes many references to being a fighter, being an army of one and making an attempt to play nice as a relationship is on the brink of falling apart.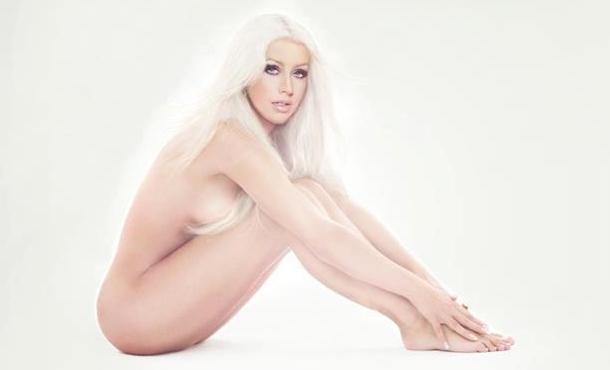 "Around the World" picks up where "Cease Fire" ends with heavy percussions, not so much singing but more so the same vocal stylings that dominated Bionic. It's an odd track–hard to dance to, but it's not a downtempo number. It feels a bit clunky and rushed after a series of well-produced track. "Circles" shows off more of Xtina than Christina meaning it has a lot of attitude, diva lyrics, explicit nature with Christina suggesting her haters spin around her middle finger. This track is the reason the album carries a parental discretion advisory. She curses, she takes on her haters and critics all in this song. It's a bit humorous to listen to, like a follow-up to Bionic's "Bobblehead" with far more singing rather than rapping. "Best of Me" is slower but like "Circles" addresses those who critique and slam her but does so in a more polite, tamer, less explicit manner. Following "Circles" it's a bit less interesting and underplayed and feels repetitive since it's theme and lyrics continue where a lot of the other tracks have already been on the album.
"Just a Fool" is the album's second collaboration, this time with The Voice co-host Blake Shelton. This track is Christina's attempt at pop/country. You could easily hear Carrie Underwood or Kelly Clarkson doing this track but with Christina's vocals, this track stands out from all the others. The beat is very reminiscent of "Understand" from Back to Basics but could easily be one of her best duets. Catchy, memorable and makes you smile even if the lyrics and subject of the track isn't all roses and sunbeams. "Light Up the Sky" is one of those filler tracks. Following "Just a Fool" it feels inferior and gets lost on the album. It attempts to be inspirational and uplifting but just sounds bland and unfulfilled. "Empty Words" is slightly improved, but deals with the theme of knowing your self worth and ignoring what your critics have to say about you, a theme that is covered and explored to death on Lotus. This is a track I'd envision P!nk singing–it's a milder version of "F*cking Perfect" but less interesting. "Shut Up" will immediately remind you a bit of "Slow Down Baby" from Back to Basics. It has an old-school vibe with some cursing but feels appropriate for the extended-deluxe tracklisting because it, again, is a direct song at those who critique and criticize her for various reasons. The "Your Body (Martin Garrix Remix)" does its job of giving the track a completely different feel a vibe by changing up the instrumental to one of an industrial/synth sound and dropping a lot of the vocal lyrics but having heard other remixes of the track, there are far superior ones that could've been chosen for the album release.
Final Verdict
Is Lotus better than Bionic? By leaps and bounds, yes. On Bionic, an album that was produced around the same time Christina did the film Burlesque, she seemed a bit tired and unwilling to actually sing and instead wanted to get "experimental" with relying too much on autotune and special effects. Lotus is an attempt to get, pardon the pun, back to basics: more singing, more ballads, less tweaking and autotune, the ego is turned down a bit (no "Prima Donna" or "Vanity" cringe-worthy moments). Even with a track like "Your Body," Christina seems less fixated on sexual satisfaction and more so focused on mending fences, moving on from the past and finding herself a more emotionally-healthy place.
There in lies Lotus' achilles heel–it gets repetitive as the more tame and reformed Christina Aguilera we've seen on The Voice is crammed down our ears. The songs feel like they repeat themselves often times because they're either about getting over a bad relationship or ignoring negative comments and critiques about ones self. Even though there was more actual singing on this album the Christina of Back to Basics and Stripped that could sing her behind off still seems a bit absent from this production. There are hints of her on this album but many of the tracks build up to what feels like should be a ridiculously-good vocal performance but ends up being one that leaves much to be desired. Christina may be facing a bit of an uphill battle moving past the musical disaster that was Bionic and finding her place in a music market dominated by musical acts like PSY, One Direction and Flo Rida. Christina's been around too long to play the cute card like Taylor Swift and her diva-tude brushes some the wrong way, keeping her from winning us over with her ballads and vocal talents alone as Adele does. She tries hard to remind us of why we fell in love with her but some of the song choices play down her vocal talents and wastes album space when she should be aiming to hit a homerun on every single track to prove why she's "the voice" of her generation.
What also hurts Lotus is the cover art. Some may say the cover doesn't matter but it's often the first impression besides the sound clips that one has to go on. If you aren't a hardcore Christina Aguilera fan, and no shade or put down is intended, but the cover wouldn't be enough to encourage me to listen to the album. There are far better images within the album's booklet that are a bit less off putting but what we're given is an album cover that looks a bit like bad Photoshopping or fan art than a professional piece of design.
In all, a good album that at least gets Christina back in the game after an unsettling and confusing album like Bionic.
Listen To These: "Just a Fool," "Sing for Me," "Circles," "Let There Be Love," "Your Body"
Lotus (Deluxe Version) [Tracklist]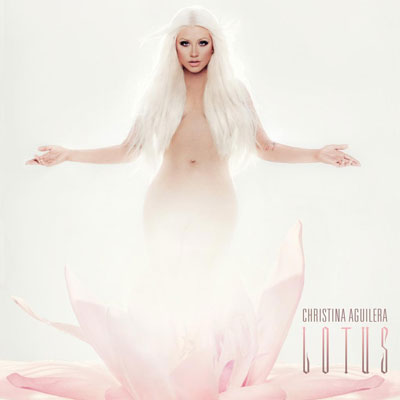 1. Lotus Intro
2. Army Of Me
3. Red Hot Kinda Love
4. Make The World Move (Feat. Cee Lo Green)
5. Your Body
6. Let There Be Love
7. Sing For Me
8. Blank Page
9. Cease Fire
10. Around The World
11. Circles
12. Best Of Me
13. Just A Fool (With Blake Shelton)
14. Light Up The Sky
15. Empty Words
16. Shut Up
17. Your Body (Martin Garrix Remix)
Follow The Man Crush Blog on Twitter | Facebook | Google+ | Tumblr