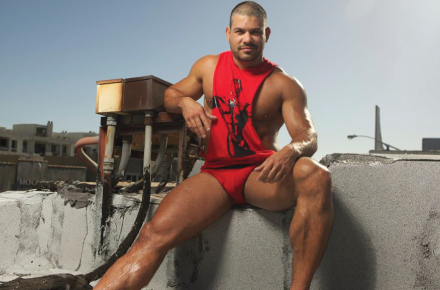 Today's Eye Candy isn't so much about any particular model as it is about something common in many of the photos you see on the blog–what the models are wearing. If you've ever been curious of what the models are wearing, a lot of the times it's something from Sold Out Clothing. Sold Out Clothing produces limited-edition shirts, tanks and leather products. Past crushes like Jake Genesis have modeled for them in the past. Enjoy a few random hot shots of Sold Out Clothing's past items on hot men. To see what Sold Out Clothing has to offer visit its website www.soldoutclothing.com. You can also follow them on Twitter @soldoutclothing and check out its Facebook page.
Follow The Man Crush Blog on Twitter | Facebook | Google+ | Tumblr
Click on thumbnails to view larger images.