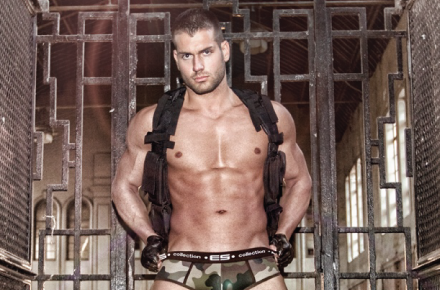 Sometimes digging into the past can bring forth some hot things worth remembering. The joys of having a blog that's been around for about two and half years is that there's a whole lot of hotness in the past to cover and though some of the material may be older, the hotness of the guys in some of the photos are timeless. Take this photo campaign that was released last year showing off ES Collection's 2010-2011 promotional campaign. The photos were released by Studio Retail Paris. Gotta say I dig the military theme! For details on ES Collection's current offerings you can visit ES Collection's website www.escollection.es/web and follow them on Twitter @escollection.
Follow The Man Crush Blog on Twitter | Facebook | Google+ | Tumblr
Click on thumbnails to view larger images.