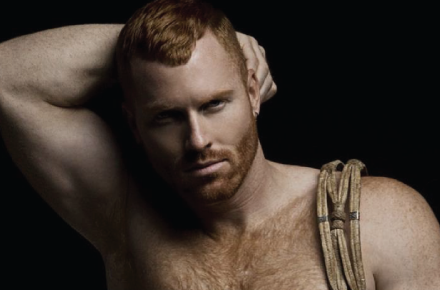 Here's a hot crush to end the week–hot ginger Seth Fornea. Seth is from Raleigh, North Carolina and travels the U.S. as a go-go dancer appearing in various clubs and circuit parties. According to his ModelMayhem profile Seth is 30 years old, 6'0 tall, 205 lbs, 33″ waist, 11.5 shoe size, red hair and blue eyes. Head to toe he's pretty damn hot if you ask me. Photos in today's gallery include shots by Alan F. Bradley and Rick Day. You can visit his website sethfornea.blogspot.com or "like" his Facebook page for more information and photos.
Follow The Man Crush Blog on Twitter | Facebook | Google+ | Tumblr
Click on thumbnails to view larger images.