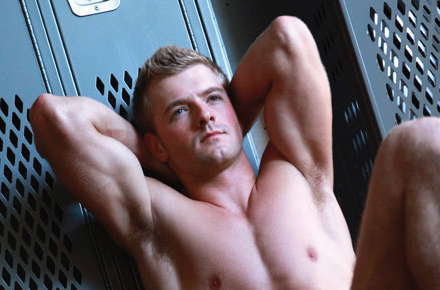 Blond and slightly furry, Cason's one of Fratmen.tv's latest additions. As usual, Fratmen is pretty slim on the details beyond describing the obvious–he likes to work out and after he pumped some iron at the gym he retreated to a nearby pool and did some pumping of another sort. That all being said, it is a rather captivating scene and worth checking out. I like the fact that Cason looks a natural; he doesn't seem to be much about manscaping and is quite hairy which does give him more of that hot straight guy that occasionally hooks up with another guy vibe that I think about whenever encountering any gaggle of frat boys. Anyways, check out this preview clip of Cason. The clip and some of the images in today's gallery are NSFW and is intended for those 18 years or older. 
Follow The Man Crush Blog on Twitter | Facebook | Google+ | Tumblr
Click on thumbnails to view larger images.