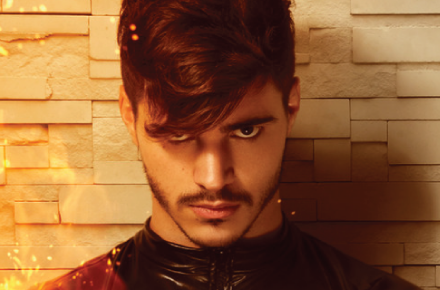 Matthieu Charneau is one of those models that pretty much everyone knows. If you don't know him then this post will likely have you crushing a bit hard on him. Perhaps it's his scruffy face, or the abs, or the hair–whatever the case, something about him makes people around the world fall in lust with him. Matthieu was born in 1988 in Châteauroux, France. He's 5'8″ tall, size 30 waist, brown hair, brown eyes and wears an 8.5 size shoe. He was voted DNA magazine's Mate of the Year in 2011; he's been photographed by Rick Day and has appeared in other high-end fashion editorials and campaigns. In other words, he's a rather big deal. You can follow him on Twitter @MatthCharneau.
Follow The Man Crush Blog on Twitter | Facebook | Google+ | Tumblr
Click on thumbnails to view larger images.