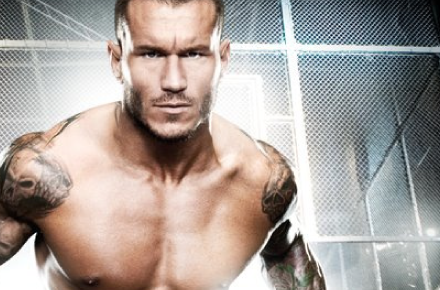 Waaay back in the day I used to watch wrestling. I'd even go so far to say I was a bit of a wrestling fanatic. This was back in the very early '90s when I was a kid and wrestling looked real and they didn't play up the soap opera-like plots that the shows have today but still, it was always fun to watch. While I don't watch nowadays, I have to say that I think I'd be motivated to watch for the sake of seeing one of wrestling's current leading men, Randy Orton. Orton was born in 1980 in Tennessee and has been into wrestling most of his life. I dig his fit body. There was a somewhat awkward period when he was a bit more chunkier and filled out but he's shed the fat to become a lean, fit, muscle hunk that looks pretty damn hot in those little wrestling underwear. You can follow Randy on Twitter @RandyOrton.
Follow The Man Crush Blog on Twitter | Facebook | Google+ | Tumblr
Click on thumbnails to view larger images.