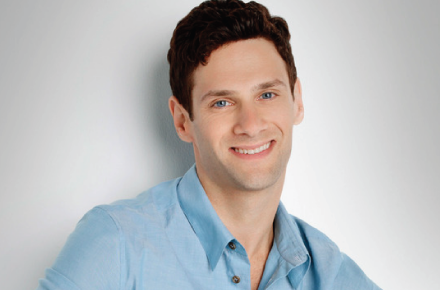 Who else out there is loving NBC's The New Normal? While I could do without the preachy, "moral of the story" undertones I look past the show's few flaws since it gives me a weekly dose of the handsome Justin Bartha. Some may recognize Justin from The Hangover movies where he plays Doug, or National Treasure: Book of Secrets where he played Riley. In The New Normal he plays David Murray, the hot doctor and partner to the slightly more flamboyant Bryan. Really, I think Justin has one of the most handsome faces on television and I'm a sucker for a guy with dark hair and blue eyes.
Follow The Man Crush Blog on Twitter | Facebook | Google+ | Tumblr
Click on thumbnails to view larger images.