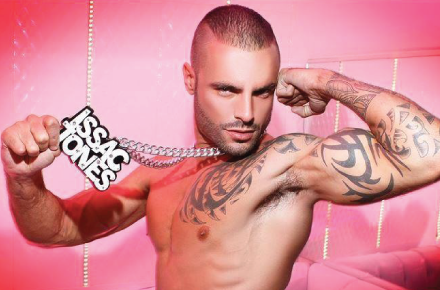 While this isn't Issac Jones' first time on The Man Crush Blog it is his first time as a featured crush! I've been crushing on Issac ever since I saw him featured in promotional images from Petit-Q underwear. He's lean, he's got abs, he's scruffy and to make him even more crush-worthy he's nice and approachable! While some men in the porn industry seem to think they are in an elite group and only communicate with one another, Issac can be seen on Twitter responding to messages, thanking people for their compliments, blog posts and support. Issac is 6′ tall, 167 lbs, uncut 8 inches and versatile according to his Lucas Entertainment profile page. You can see more of Issac on his Tumblr and follow him on Tumblr @IssacJones. Some of the images in today's gallery are NSFW and intended for those 18 years or older.
Follow The Man Crush Blog on Twitter | Facebook | Google+ | Tumblr
Click on thumbnails to view larger images.