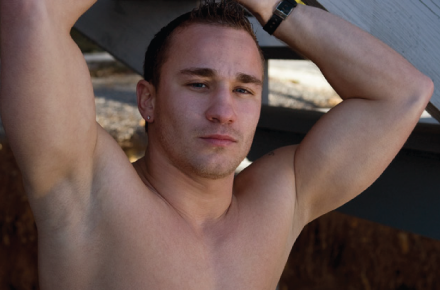 Here's an oldie but a damn goodie from the Southern Strokes vault–Latien James. Latien is a professional fighter, mixed martial arts expert, personal trainer and–not to show off–has a business degree. What made me take pause was definitely his sexy darker skin tone and … well … his 8.5 inch cock. Look at it! Latien told the Southern Strokes producers that he enjoys rough sex, choke holds, and "giving it deep and hard to his girls!" We'll ignore that last part. You can see more of Latien and guys like him on southernstrokes.com and by following them on Twitter @southernstrokes. The pics in today's gallery are NSFW and intended for those 18 years or older.
Follow The Man Crush Blog on Twitter | Facebook | Google+ | Tumblr
Click on thumbnails to view larger images.