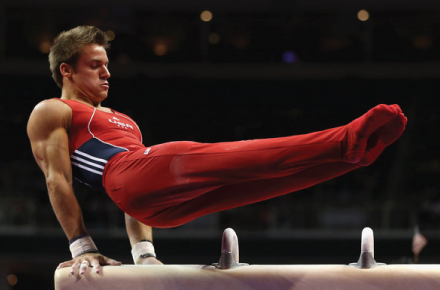 I think we all had a crush on the entire American male gymnastics team from the 2012 London Olympics, including today's crush, Sam Mikulak. Sam was born in 1992 in California. Both of his parents competed in gymnastics while attending the University of California, Berkley so it only seems natural that he'd pursue the sport himself. He got everyone jumping and doing flips over how ridiculously cute he was. I noticed his favorite little move seemed to be licking out his tongue after doing something really well. I wonder if he's as skilled at using that tongue as he is at flexing his muscles on the bars and rings? Dirty mind, I know. You can follow Sam on Twitter @SamuelMikulak or like his page on Facebook.
Follow The Man Crush Blog on Twitter | Facebook | Google+ | Tumblr
Click on thumbnails to view larger images.