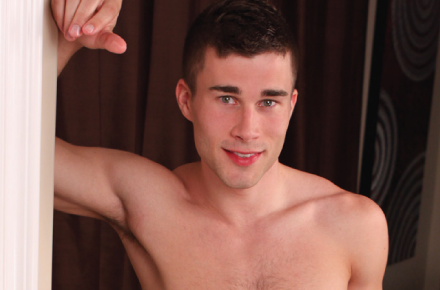 Just by looking at the devilish little smirk on Coner's face you know he's no good. Well, he looks good but you know he's the kind of guy that'll stir up all sorts of emotions in you. In his Sean Cody interview he confesses he's a flirt. "I don't mean to be, it just kinda happens," he told the producers when asked about his flirting. He goes after older men, like versatile men and stated that if you get with him, you need to know what you're doing. Oh, he also has a special trick–he can give himself a blow job. Whoa, call me maybe! Some of the images in today's gallery are NSFW and intended for those 18 years or older. 
Follow The Man Crush Blog on Twitter | Facebook | Google+ | Tumblr
Click on thumbnails to view larger images.