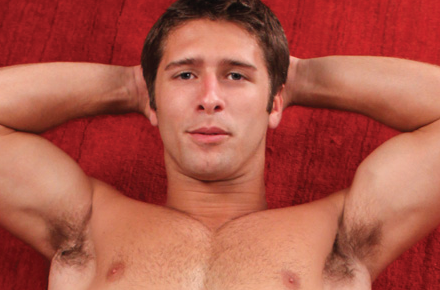 An aspiring bodybuilder, Deron is definitely one of those guys that makes you do a double take. He's got a bit of an ordinary face but his body is ripped and buff! In his Sean Cody profile he reveals that he was a lifeguard which kept him fit. Now he spends a lot of time on his body and doesn't mind showing it off on the camera. You'll see in the images below that Deron has an amazingly ripped chest, abs, arms and looks rather good naked. Some of the pics in today's gallery are NSFW and intended for those 18 years or older.
Follow The Man Crush Blog on Twitter | Facebook | Google+ | Tumblr
Click on thumbnails to view larger images.