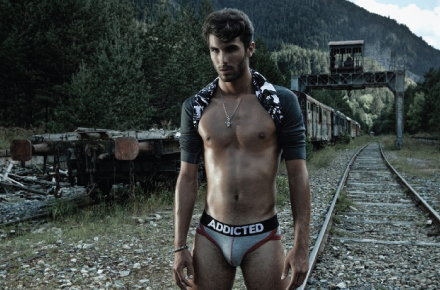 As I do some end-of-the-season cleaning, I'm discovering quite a few photo collections that I've been meaning to feature but never got around to doing so. Here's one of them, as you can probably tell from the title is a bit dated but the pictures are hot and it's kind of season appropriate now. Yay for procrastination! This is Addicted's Fall/Winter 2011-2012 and the photo shoot was done by Joan Crisol. It's a contrast from Joan's summer shoots but still rather eye catching. To see the latest collection from Addicted visit its website at www.addicted.es.
Follow The Man Crush Blog on Twitter | Facebook | Google+ | Tumblr
Click on thumbnails to view larger images.