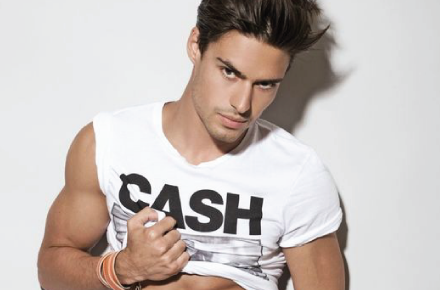 I'm all for male eye candy in music videos so Demi Lovato's scene partner in her video for "Give Your Heart a Break" caught my eye. Sure, the video came out a while ago but hey, doesn't mean we can't crush on the hottie Alex Bechet all these months later. Alex 6'1″ tall, 30.5 waist, 10.5 shoe, brown hair and brown eyes. He lives in Goteborg, Sweden. He's been photographed by Rick Day, Thomas Synnamon and others. I'm rather taken by his ripped, fit body that's on display in a few of these photos! You can follow him on Twitter @AlexanderBechet.
Follow The Man Crush Blog on Twitter | Facebook | Google+ | Tumblr
Click on thumbnails to view larger images.