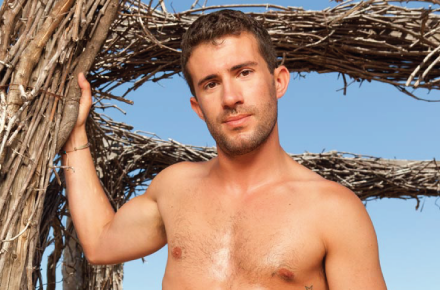 Dean Carlson's "guy next door" vibe is what excites me a bit. He's not one of these overly muscular, Photoshopped, airbrushed "can't be real" model types. He's a hot guy that you can easily see yourself running into out in the real world. His smile is infectious, his slightly hairy chest, his five-o-clock shadow, his thick appendage down below … dean is definitely one of Randy Blue's hottest finds in a while. He has a rather cute tan line that's revealed when he removes his clothes for the scene he shot. Though this was his first time appearing in porn, Randy Blue noted that Dean has an exhibitionist streak and loves the outdoors. You can see a hot preview clip of Dean here. The video and some of the images in today's gallery are NSFW and intended for those 18 years or later.
Follow The Man Crush Blog on Twitter | Facebook | Google+ | Tumblr
Click on thumbnails to view larger images.