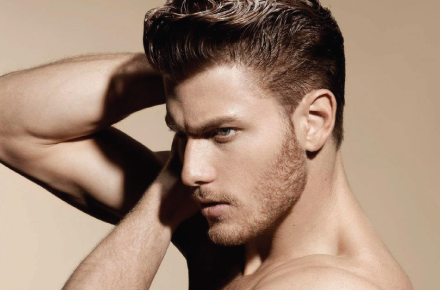 Ok, you'll notice a running theme this week probably that I'm crushin' hard on men with hair and scruff. I blame it all on today's featured crush, Canadian model Philippe Leblond Brisson. He's at his hottest when he's got a scruffy, well-maintained beard and I just sit here spinning in my chair as I imagine him rubbing that hot scruffy face of his all over my body. Oh, let's stop there with my Samantha Jones moment. He's 6'2″ tall, dark blond hair, blue eyes, 32 waist, size 11-12 shoe. Did I mention he also has a few tattoos? Just when you thought he couldn't get any hotter.
Follow The Man Crush Blog on Twitter | Facebook | Google+ | Tumblr
Click on thumbnails to view larger images.