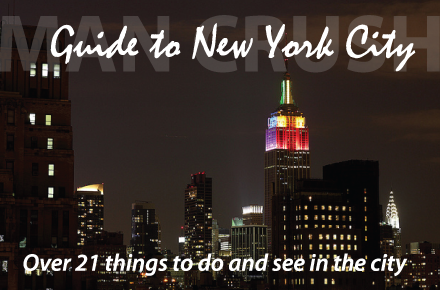 Back in June of this year I ventured off to a 3 day, 4 night trip to the concrete jungle, New York City. If you've followed my blog since it's inception back in 2010 then you'll know I've had a bit of an ongoing crush with the city and the men in it. From the abundance of hot male models to the creative talent and overall gayness of the city, NYC is simply a go-to destination for most gay men.
Leading into my trip, I had no idea what to expect. I took suggestions from my Twitter followers on places to visit, I searched the Internet for a few tips on things like travel and whether I should make use of taking a bus like this one, or whether it would be better to just get a taxi all over the place. But at the end of the day, I left not having a real plan in place. With the help of some great Twitter friends and associates I found myself having an awesome sampling of what the city has to offer. If you're planning a visit to NYC then here's a bit of my trip and recommendations of places to see, things to do while you're in the city. This is not at all a complete, comprehensive travel plan. There's more to see and do in the big city than there is time to complete and do it all in but perhaps my crush-worthy experience will help you to have an equally satisfying experience and trip. By the way if you are looking to spend some time in this part of the world and need a place to stay, check out the Crowne Plaza hotel in Manhattan.
The Out NYC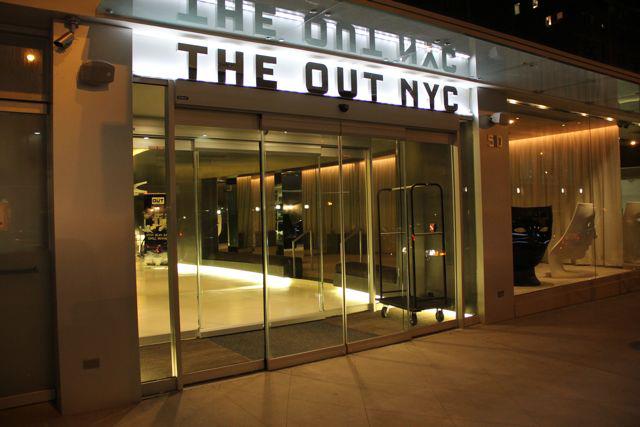 The most daunting task of visiting NYC? Choosing where to stay! Oh, this was honestly the part of traveling that took me the longest to figure out. I looked through various online sites, asked around and still felt stressed and overwhelmed in finding a place that wasn't going to cost me a ridiculous amount to stay in. At the recommendation of socialite and musical prodigy @KingRalphy I looked into The Out NYC (510 West 42nd Street New York, NY 10036 | 212.947.2999), the city's first straight-friendly hotel. Yes, it's basically a gay hotel that's of course open to anyone regardless of their orientation but you have the added comfort of knowing this hotel is gay-friendly. The Out NYC bills itself as an urban resort, giving you some fun amenities in your room including spa-like lotions and other perks to make your room a place you'll want to spend time in to actually having a real full-service spa named REVIVE within the hotel itself. The Out NYC has it's own restaurant called KITCHN which is pretty posh and comfortable and to give you something to look forward to at night, the always busy and poppin' XL Nightclub.
Having taken the Amtrak to NYC (don't ask me why I was crazy enough to subject myself to a 10+ hour train ride as opposed to an hour and half plane ride), I found The Out NYC to be within walking distance to Penn Station. In fact, the location of The Out NYC to be ideal and worth the price alone. It was within walking distance to Times Square and dozens of other attractions. It's also in the heart of Hell's Kitchen, a rather gay area of the city with tons to do and clubs to visit. The staff at The Out NYC were beyond friendly, always smiling upon seeing you, offering to help you hail of taxi if necessary and being available at all times to answer questions for you about the hotel or the city in general.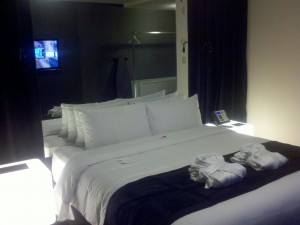 Many have been curious about the room itself. You probably think, "gay hotel? Oh my, that's going to be a hot mess!" Actually, it wasn't at all what one might expect. The hotel was very quiet, the room was spacious, the bed was huge and could fit two or three (Uhm, just an observation …), the shower and beautifully designed bathroom was impressive. Basically, The Out NYC was made for you to come and stay at and feel like you're truly at a resort and on vacation. I won't get into the specific price of the room, mainly because The Out NYC runs various specials and promotions through the year that you can take advantage of but I will say that when compared to other hotels in the area, it was very affordable and I ended up spending less than I expected to on the hotel at the end. I forgot to mention that the room came with a huge television, a mini bar (that of course comes with a price so read before you indulge!), complimentary wi-fi and a free continental breakfast each morning. If you're familiar with New York City you'll know that having all of these things definitely gives you more bang for your buck in a city that can get a bit costly otherwise.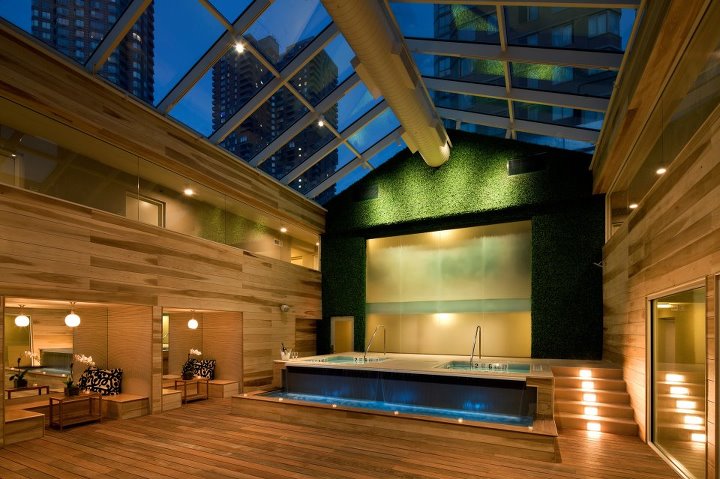 I did also partake in the REVIVE spa by having an hour-long "beautiful body" spa experience. The masseuse, Sergio, was friendly, asked questions and popped my spa-cherry. I felt comfortable the entire time and keep in mind that though this is a gay hotel there's no crazy The Client List-like activities happening at the spa! Everything was professional but friendly. In all, if you're gay and hell, gay-friendly or straight, you need to seriously consider staying at The Out NYC. I'd like to thank Michael from the hotel for helping me throughout my planning and once I arrived to ensure my accommodations were nothing to worry about.
The Out NYC: @TheOutNYC, theoutnyc.com
What to Do?!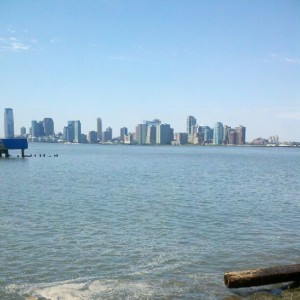 My biggest dilemma turned out to be what to do during the day in New York City! Believe me, there are an abundance and things, and people, to do at night that'll probably never be bored at night. During the day though, it can be a different story. One day I simply put on my walking shoes and strolled through the Hudson River Park. If you're in need of some pretty scenery, a running or biking path, people watching, then walking around the Hudson River and all the little parks and stops along it will be quite satisfying. Especially in the heat of summer, there's always a hot runner and gratuitous display of skin to check out. The Hudson River Park will lead you through various hot-spot neighborhoods including Tribeca, Greenwich Village, the Meatpacking District and Chelsea. While you're in the area, why not do the must-do New York City things like visit Ellis Island and the Statue of Liberty or do like the Muppets and take on Manhattan? The Hudson River Park was beautiful for a walk, but it was fairly busy and residential for the duration of the walk. If you're looking for a more isolated hike, one of my followers suggested looking at some of the other hiking trails around New York. She mentioned that there are multiple different routes, such as Breakneck Ridge or the Stairway to Heaven Trail. Apparently, they are both pretty isolated walks that have amazing views on the trails. If you've visited New York for a relaxing getaway, a hike through the woods is probably one of the most stress-relieving things that you can do. Being surrounded by nature is very relaxing, however, it can be quite dangerous to go alone. If you are hiking alone, it might be worth taking the best ham radio you can find along with you. This should keep your mind at ease as you venture further into nature and away from other members of the public. Ham radios can help you to communicate with other hikers if you ever get lost, so they're worth putting in your bag if you do plan on exploring some of New York's trails.
Hudson River Park: hudsonriverpark.org
One of the must do things, I mean, absolutely must do "you'd be crazy not to do this!" things is to of course brave the crowds and explore Times Square and the surrounding areas. Especially in the summer when you have tons of visitors to deal with, Times Square can be a bit overwhelming. It's pretty easy to get to if you have a map though. Tons of people, lots of flashing lights (day and night), taxis, bustling New Yorkers cutting through the crowd. It's all worth it. Times Square is a fun place to eat, shop and socialize. While you're in Times Square, why not take in a Broadway play? You may feel like you don't have the money to afford seeing a show, especially if you're traveling with a group of people. That's where TKTS comes in hand. Dab smack in the middle of Times Square, the sort of iconic read TKTS booth is your savior if you're looking to take in a Broadway show of any kind. TKTS sells discounted tickets to both on- and off -Broadway plays. For example, one day I decided I wanted to see That's So Raven's … I mean, Raven-Symoné's current project Sister Act. Yes, there's a Broadway play based on Whoopi Goldberg's popular nun-centric comedy musical franchise. Anyway, I purchased by ticket to the show through TKTS and saved 50%. On the weekend I wanted to take in a matinee and settled on Rock of Ages. I purchased that ticket with a 40% discount. I was able to go to NYC and see two real Broadway plays for a reasonable price. Each ticket was under $100, people. Go have your real NYC experience and see what discounts TKTS has to offer.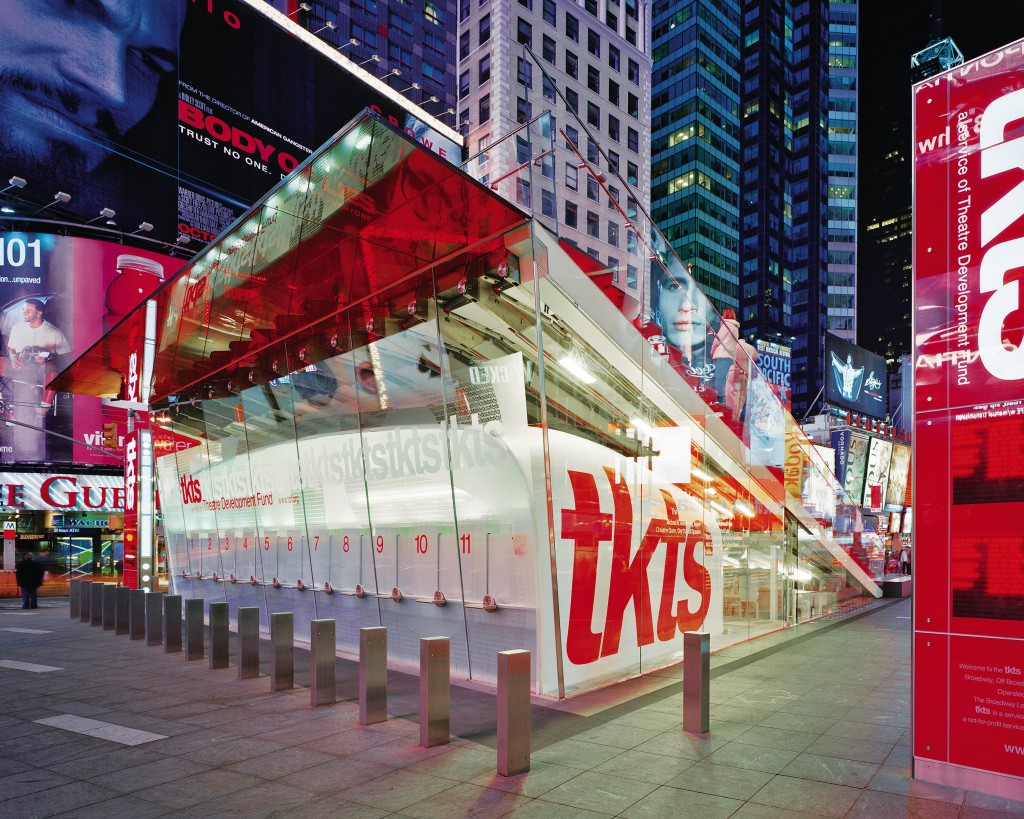 Times Square: timessquarenyc.org
TKTS: @TDFNYC, www.tdf.com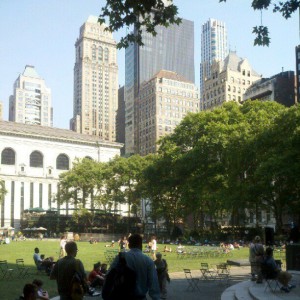 I have a bit of a confession that I know will make many gasp and shake their fists at me in anger … I never made it to Central Park. I know, slap my hand, wag a finger at me. I just never had the time and am rather bad with directions. Which brings me to my next recommendation: visit Battery Park. I had a friend recommend it and I forgot about it but then one day as I explored the city (aka, got lost) I stumbled upon Bryant Park and enjoyed it a bit. While there's a lot going on, stepping into the park is much like stepping out of the busy city life for a bit. There's tons of places to simply sit and talk, to relax, watch a performance on the stage (dancers were performing while I visited) and they have movies in the park at night sometimes. Another must-see park is Battery Park in Manhattan. A bit busier and bustling with foot traffic, Battery Park is in the middle of much to see and do. If you're into people watching, this park will give you that and more.
Bryant Park: bryantpark.org
Battery Park: www.nycgovparks.org/parks/batterypark
When it came to food I can't say I indulged in much. I ate on the go and there are an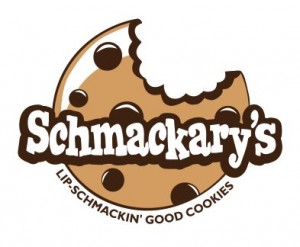 abundance of street vendors to get a quick bite to eat on the go. On the weekend there was even a street fair near Battery Park and the Times Square/Broadway area that had fair food. One place I do recommend checking out is Schmackary's (362 West 45th Street, New York, NY | 646.801.YUMM). Prior to visiting the city I'd seen people rave about this new bakery and so I decided to stop by one afternoon. Someone recommended I try this place's milkshakes (insert a Kelis lyric here) and so I felt a bit adventurous and tried Schmackary's Graceland shake. It was a tribute to the King, you know, Elvis. An interesting blend of ice cream, bananas, peanut butter and wait for it … bacon! Yes, it may make you cringe at first but in all honesty, it wasn't bad! Schmackary's is kind of tucked away but I enjoyed the small space and the rather good looking staff on hand the day I visited.
Schmackary's: @Schmackarys, schmackarys.com
I Love the Night Life …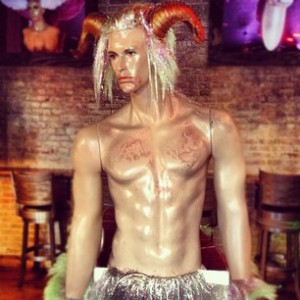 The best part of NYC is of course the night life. When most cities are ramping down and closing shop, NYC is actually waking up and looking for a good time. I'm not a big club person and can count on one hand how many times I've been out to a club in North Carolina in the past year but it was a completely different story once I entered the Concrete Jungle. In the span of 4 nights I believe I step foot into 10 different clubs. I did good because I can recall over half of them! In Hell's Kitchen I visited The Fairytale Lounge (500 W. 48th Street, New York, NY 10036). This was a small nook with interesting decor including centaur-like tables. Yes, half male mannequin tables adorned with glittery streamers. The night I visited there was a drag performance involving a little Madonna bashing to the beat of "Gang Bang" from MDNA and a hunky latin man in his underwear dancing atop the bar. If you're looking for a rather low-key hangout place with more of a lounge feel than a loud, busy club atmosphere then head over to Barrage (401 W 47th St, New York, NY 10036 | 212. 586.9390). Also in the Hell's Kitchen area is Bar-Tini Ultra Lounge (642 10th Ave., New York, NY 10036). I stumbled in here one night (kinda literally, blame it on the alcohol!) in an attempt to meet up with a friend. It's a fun place that played an awesome mix of music, more so than any of the other clubs I was in. The atmosphere here was young, hip and awesome with people jumping up and down, bouncing off the walls, having a ridiculously good time. If you're up for some music, storytelling and knock-your-socks-off singing then you should see Marti Cummings and Kelly King's "The Whistling Trixie" stage show at The Time Out New York Lounge (340 W 50th St. (Downstairs at New World Stages), Manhattan, NY 10019 | 646.871.1730) on Saturday night. A friend invited me here and I came in not knowing what to expect. While I enjoyed the story telling I was more blown away by the singing. I mean, if you enjoy singing and a little friendly competition, come see the "dueling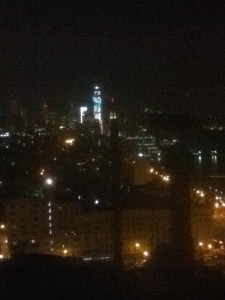 If you're in Chelsea then the go-to place seems to G Lounge (223 W 19th St, New York, NY 10011 | 212.929.1085). This place was a bit more busy and bustling, packed with men of all ages and a bit of eye candy. I was there on "Freak" night which I was told was one of the better nights to visit. I'd recommend not standing around the bar area as it is the busiest and you'll find your conversations interrupted by people cutting through to get to the bar or to get around the bar. If you don't mind crowds and perhaps having to speak a bit loudly to those you're either with or are trying to flirt with, you'll enjoy G Lounge. If you want a non-exclusive gay club with a mix of pretty people and an awesome view of the New York cityscape then you'll want to check out Le Bain (848 Washington St., New York, NY 10014 | 212.645.4646). Seriously, at night the view from the rooftop here is amazing and breathtaking. The rooftop can be a bit packed, as in you're almost shoulder-to-shoulder with people pushing their way through the crowd but if anything, stop by just to check out the scenery from the rooftop.
If you're in The Lower East Side there are more than a few clubs to check out, including a few that are not for the faint of heart. The Urge (33 2nd Ave., New York, NY 10003 | 212.533.5757) was a bit dark and questionable. While I liked the half-naked men dancing on the bar/stage that pretty much would show you anything for a dollar (again, not that I indulged but a mere observation from a safe distance …) I was a bit put off by the strange "Telemundo" porn/sex instructional video playing on the screens and the fact that there were people literally giving blow jobs in the corner of the bar for all to see. Imagine Bree Van De Kamp-like me in a place like that! Eastern Bloc (505 East 6th Street #1, New York, NY 10009 | 212.777.2555) was definitely a lot nicer and hosts a slew of events and eye candy on a regular basis. They also played a nice mix of hits from now and yesteryear (as in the 1980s) and the environment was overall much more conducive to hanging out, being social and yet having nice guys to look at. The Boiler Room (86 E.4th Street, New York N.Y 10003 | 212.254-7536) had a nice mix of people, good music and an overall fun, neighborhood bar vibe. No crazy strobe lights or seedy activity–this is a place to go with your posse and yell over the crowd and laugh the night away.
Fairytale Lounge: @FairytaleLounge, Facebook
Bar-Tini Ultra Lounge: www.bar-tiniultralounge.com
The Time Out Lounge New York: www.timeoutnylounge.com
G Lounge: www.glounge.com
Le Bain: standardculture.com/lebain
The Urge: www.theurgenyc.com, Facebook
Eastern Bloc: @easternblocny, www.easternblocnyc.com
The Boiler Room: @boilerroombar, boilerroomnyc.com
In all, New York City is a great place to visit. If you're like me and feeling a bit confined and bored with the usual going ons of your existence then shake things up and plan your own trip to the big city. My little "guide" to the city was simply what I managed to fit into a very short few days and only scratches the surface of all the things to see and do in NYC. There are museums, bus tours, parks, dozens of shows, restaurants and sights to take in. So many that, like me, you'll probably have to plan a few trips to take everything in.
I have to thank the staff at The Out NYC, especially Michael, for helping me with my accommodations. I also had many awesome hosts during my trip that managed to show me around to the places you see listed above. Most of them are people I've met via Twitter so a little social media role call and thank you to: @BobbyTBD, #JoeT, @totally_tyler, @justin_jboogie, @Michael_Psomas, @_derekallen, @oskrNYC, @bruzzerNYC and all the others I met along the way during my travels.