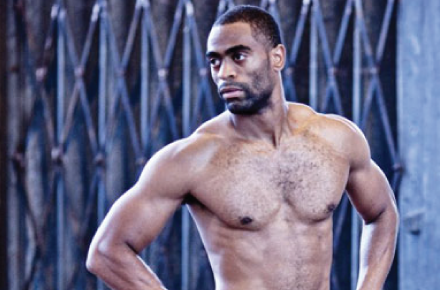 How could I do an entire week of of Olympic-themed crushes and not feature Tyson Gay? He's the hot track and field sprinter from Lexington, Kentucky. He's won countless competitions in and outside of the Olympic area and even has won quite a few gold medals in his day. Besides his remarkable speed he's pretty darn good looking in my opinion. He's had a few injuries over the years to overcome but he's still sprinting and doing his thing these days. You can follow him on Twitter @TysonLGay or you can visit his website www.tysongay.net for more images and information.
Follow The Man Crush Blog on Twitter | Facebook | Google+ | Tumblr
Click on thumbnails to view larger images.