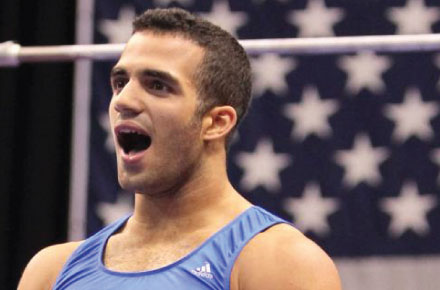 If there's one guy everyone seems to be crushin' hard on this year at the Olympics its Cuban-American Danell Leyva. I mean, look at this gorgeous man. If your special parts aren't feeling all tingly after looking at Danell then you seriously need to stop reading and make an appointment to see your physician. He is the 2011 U.S national all-around gold medalist and the 2011 world champion on the parallel bars. If you haven't seem him twirl, stretch and work himself around a pole then you've not lived your life to the fullest yet. You can follow Danell on Twitter @DanellJLeyva.
Follow The Man Crush Blog on Twitter | Facebook | Google+ | Tumblr
Click on thumbnails to view larger images.