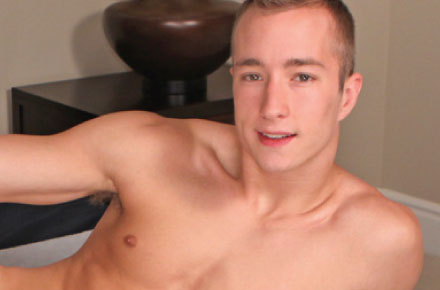 One of Sean Cody's recent additions was Bryan. He's going to college on a scholarship for crew and track but revealed in his interview that he's always been athletic, having dabbled in basketball in addition to crew back in high school. That would definitely explain his hot, slender and lean frame. The only flaw he seems to have is that he's … I can't even say it. Hetero! Gah! He says he's really into redhead girls because they're aggressive. He needs to try a gay ginger sometime. They can be pretty aggressive, too! At least so I've heard … yeah, erm, anyways! The pics in today's gallery are NSFW and intended for those 18 years or older.
Follow The Man Crush Blog on Twitter | Facebook | Google+ | Tumblr
Click on thumbnails to view larger images.