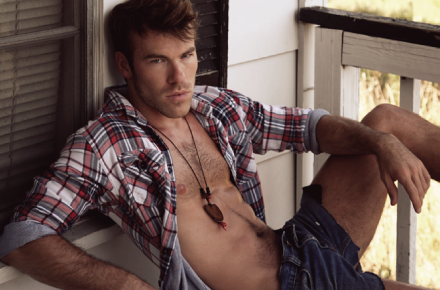 Today I'm two-stepping on down to Texas to crush on model DW Chase. You've probably seen his photos all over the Internet. He's the lean, furry model that seems to hardly wear clothes and that's exactly why I'm a fan. DW is 5'7″ tall, 133 lbs, 28 inch waist, auburn hair, blue eyes. DW has been modeling since 2006 but is more than just a pretty face; he works a full-time job, has a journalism career and prefers to model underwear and swimwear. Photos by Nate Dang, Ev Dylan, WagnerLA, Ethan Kim and others. You can read more about DW by checking out his ModelMayhem profile, on Tumblr dwchase.tumblr.com, or by visiting his blog dwchase.blogspot.com.
Follow The Man Crush Blog on Twitter | Facebook | Google+ | Tumblr
Click on thumbnails to view larger images.