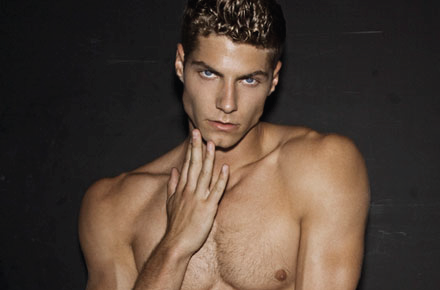 While his name may remind you of a G.I. Joe character, the only thing Joe Slaughter will be slaying is your heart as you try to keep yourself from swooning all over the place while checking him out. Joe is 6'2″ tall, 32 inch waist, 10.5 shoe size, light brown hair, blue eyes and head-to-toe sexy. Yes, sounds like a Tyra phrase but I don't care, he is! He's been photographed by everyone from Rick Day to Paul Reitz and always brings the hotness to each photo shoot. Just check out the gallery below to get a feel for how hot he is. You can follow him on Twitter @joeslaughter1.
Follow The Man Crush Blog on Twitter | Facebook | Google+ | Tumblr
Click on thumbnails to view larger images.