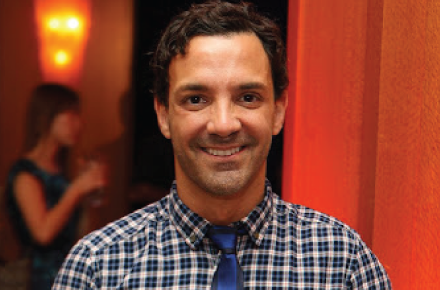 I'm a huge fan of E! show Fashion Police. Not just for Joan Rivers' weekly biting, bitchy commentary on celebrities but for the weekly dose of eye candy served up by George Kotsiopoulos. George is the only male on the panel and while I enjoy his contributions to the discussions I've got to admit that seeing his smile or hearing his infectious laugh always gets me a bit excited. I mean, how gorgeous can one man get? You can follow George on Twitter @georgekotsi or like his Facebook page to keep up with him.
Follow The Man Crush Blog on Twitter | Facebook | Google+ | Tumblr
Click on thumbnails to view larger images.