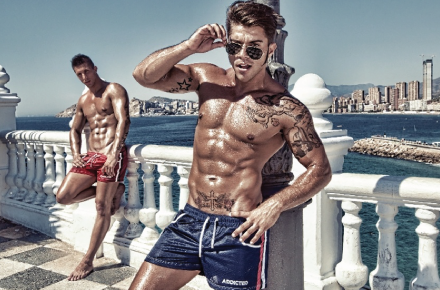 Over the past few weeks I've mentioned Addicted Swimwear a few times on the blog. One could say that I'm rather addicted to this brand but more so the models and stunning photography work of Joan Crisol. This particular shoot was done at the end of 2011 and released this year showing off Addicted's hot collection via these gorgeous models. The shoot took place in Benidorm Alicante, Spain. You can visit Addicted's website addicted.es/web for information on pieces from this collection.
Follow The Man Crush Blog on Twitter | Facebook | Google+ | Tumblr
Click on thumbnails to view larger images.