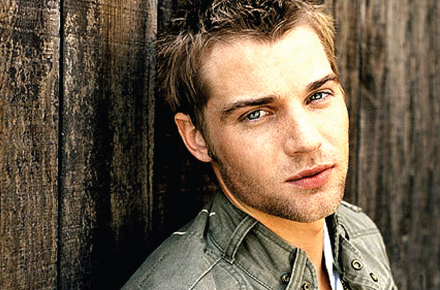 Over the weekend ABC did it's annual spring cleaning and sent a good number of its shows to the curbside. One of them was Pan Am which, admittedly, I cared little about. It was a show that came with much promotion and was herald as being the second coming of Desperate Housewives but it could barely take flight in the old time slot once held by the highly entertaining Walker clan from Brothers & Sisters. One thing that I did like about the show was the lead male character Dean Lowrey played by the handsome Mike Vogel. Oh how I loved myself some Mike Vogel! He's got that guy next door thing going for him, is cute, not ridiculously ripped or muscular but really just right.
Mike was born in 1979 and is from Pennsylvania. He was the runner up for the role of James T. Kirk in the 2009 Star Trek movie reboot. He's appeared in television shows such as Grounded For Life and Miami Medical; he was in the movies The Help, She's Out of My League and The Sisterhood of the Traveling Pants. Here's to hoping Mike finds himself a new longterm gig that isn't as sucky as Pan Am.
Follow The Man Crush Blog on Twitter | Facebook | Google+ | Tumblr
Click on thumbnails to view larger images.