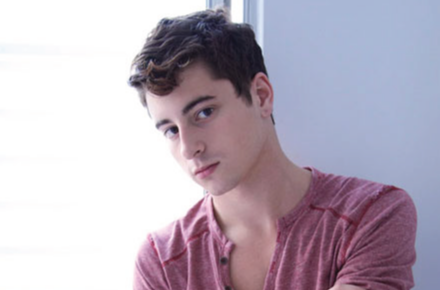 Cockyboys has found yet another hot young guy for us to crush on. Alex Trouble Vaara got quite the write up on the Cockyboy's site:  "Alex Vaara looks like the typical innocent and friendly young boy who you're more likely to see helping out an old lady cross the street than getting into trouble? True. He does look like that. But is that who he really is? FALSE!!! If you even for a second thought any of that could be close to the truth you need to spend just a few minutes with him to realize–this boy has a little devil in him and it's no joke." After checking out the preview video of Alex stripping down, whipping his stuff out and showing off his "assets" I've got to say that I was sold. Check out this preview clip of Alex and the pics below.
Some of the images are NSFW and intended for those 18 years or older.  A few more images of Alex will be posted on The Man Crush Tumblr. You can follow Alex on Twitter @AlexVaaraXXX.
Follow The Man Crush Blog on Twitter | Facebook | Google+ | Tumblr
Click on thumbnails to view larger images.