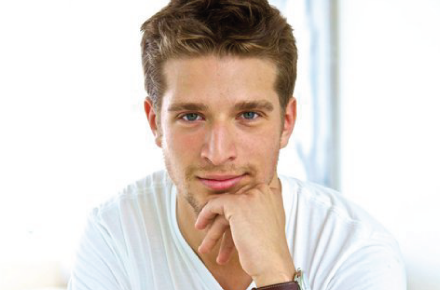 Someone recently recommended I take a look at interior designer Sam Allen. At first I sighed and prepared myself for some middle-aged guy that perhaps looked ok at best. What greeted my eyes instead is this young, at times scruffy, stud of a man.
Sam is known as being a young interior designer, a bit of a design prodigy in fact. Some of Sam's best works have included a stone accent wall. He is known for using modern techniques like that and incorporating them into houses to add value to the property. He is also able to transform interior spaces using unique pieces to bring out the character of a building and match it to the personality of the owner. These matches are often highly personalized, so if you want to recreate his signature look in your own home, try visiting www.bumblejax.com for some interior inspiration. Of course, there are many ideas on how to personalize and characterize your home, and really make it your own. You want visitors to walk in and feel a certain way, and, of course, know it is you who lives there! It's your space after all. And Sam is one of the many people who can do this for you, give you an abundance of home design ideas to play with and try out. Of course, he looks like he was carved by the Gods himself, so it's no surprise his work is so creative.
He can also boast of being the youngest intern ever to work for Martha Stewart at Martha Stewart Living Omnimedia and Martha Stewart Productions. By the time he was 17 he'd landed his first client and started Sam Allen Interiors LLC. You can check out his website samalleninteriors.com for more information on his career, visit his Facebook page and follow him on Twitter @samperryallen.
Follow The Man Crush Blog on Twitter | Facebook | Google+ | Tumblr
Click on thumbnails to view larger images.