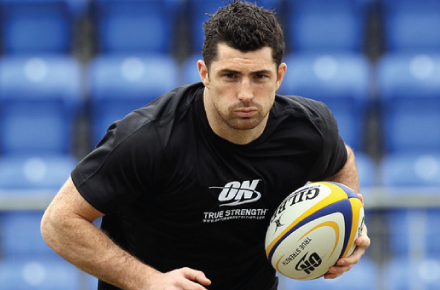 As usual, I'm crushin' hard on a rugby player. Can you blame me? Today's crush is not only a rugby player but he's Irish! Oh yes, I love a man with a hot accent and just take a look at Rob–muscular, cute face, hot all around. My body is simply neither prepared nor ready to receive such a man. Nope, it really isn't.
Rob (short for Robert) plays for UCD, Leinster and Ireland. He was born in Dundalk, County Louth, Ireland. He's 6'1″ tall and plays the positions of full-back and wing. All the rest you need to know can be expressed in the photos of this hot man. Check out the gallery below. You can follow Rob on Twitter @KearneyRob, join his Facebook group and visit his website www.robkearney.com.
Follow The Man Crush Blog on Twitter | Facebook | Google+ | Tumblr
Click on thumbnails to view larger images.