Chet Cannon. Does that name ring a bell with you? What about MTV, or The Real World? If you haven't figured it out by now, Chet Cannon was a cast member of MTV's The Real World. The Real World: Brooklyn, to be exact.
By now, you either know exactly who I am talking about, or you are completely clueless as to who Chet Cannon is. For those of you who fall into the latter category, I am going to sum up Mister Cannon in just a few words: he is reality TV's number one metrosexual. In the few months that Chet's life was documented, we learned that he is a rather well-spoken, sensitive guy, who has aspirations of becoming an on-camera personality. But let me tell you what I noticed about Chet; his fashion sense. The truth is,
he wasn't afraid to wear anything and he is probably one of the world's best-groomed straight men.
So what is the next logical move for the fashionable reality TV star with a sizable following? Staking his claim in the world of fashion, of course! Enter Chester Pink, Chet's very own line of bow ties and "wild rags."
Chester Pink has an assortment of colors and patterns to choose from (they all have a bit of pink infused somewhere), and you don't need a lot of green to add a little pink to your life. The bow ties go for $38.50 and the wild rags range from $28.50 – $48.50.
Here's the thing about bow ties, not everyone knows how to wear one, or even tie one, for that matter. (The Chester Pink website has an instructional video on how to do just that.) A lot of guys just don't know how to work one into their daily wardrobe. I decided to take my personal favorite from the collection–"The Spenny"–and pair it with a few pieces, but check out Chester Pink yourself, and rock a bow tie in your own personal style.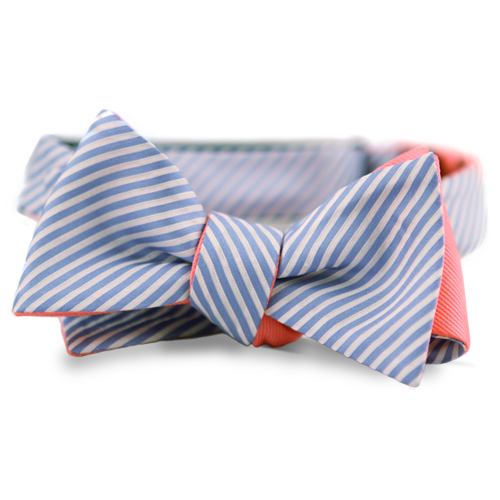 Complete The Look by pairing Chester Pink's "The Spenny" with these other items: