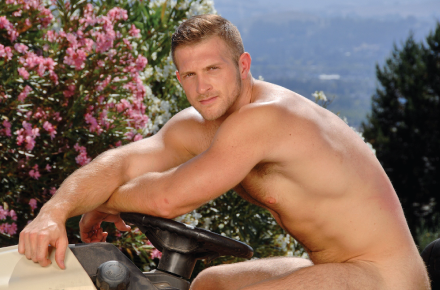 It was back in November 2011 that Paul Wagner was last featured on the blog (check his featured post here). I can't even begin to tell you how attractive Paul Wagner is. He's got a great build, scruffy, muscular and a hot behind. He of course looks good from behind and from the front. He's recently appeared again on Next Door Male all sexy in an outdoor setting to mark the return of spring and warmer temperatures. After you check him out you'll find yourself warming up and taking off your clothes in response, too.
You can follow Paul on Twitter @PaulWagnerXXX. You can check out the photos of him in the gallery below. Some of the images are NSFW and intended for those 18 years and older. 
Follow The Man Crush Blog on Twitter | Facebook | Google+ | Tumblr
Click on thumbnails to view larger images.