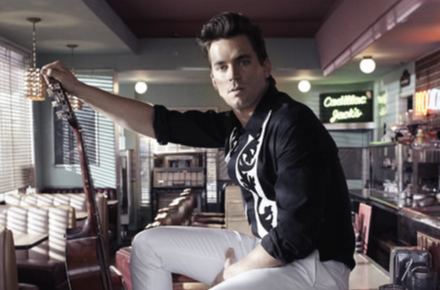 To celebrate the return of FOX's Glee tonight, here's a bit of Eye Candy to feast your eyes on–Matt Bomer. It seems like since he came out of the closet (at least officially) he's been everywhere and hey, looking as hot as he does I definitely have no objections to that. Matt was recently featured in GQ Italia. Here, Matt channels The King, as in Elvis Presley. In case you've been living in a hole for the past few months since it was announced, Matt will be on Glee playing fellow hottie Darren Criss' on-show brother. Matt is amazingly hot in this shoot but when has he ever not looked good? Here's a little video of Matt talking and looking pretty behind the scenes of the shoot.
Follow The Man Crush Blog on Twitter | Facebook | Tumblr
Click on thumbnails to view larger images.