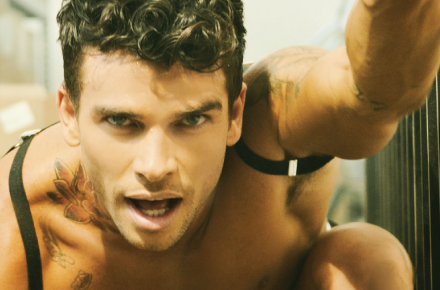 In Andrew Christian's latest video, the models band together to make their case how they can "Fuck You Betta." No, I'm not being profane and it isn't THAT kind of video! This video is a bit of a musical tribute to the Neon Hitch track by the same name. The men do their best Britney Spears' by lip-syncing to the track before having a bit of a dance off at the end. The models featured in this video are Jason Medina, Michael Lipari, Michael Silas, Abel Lima, Chris Henrie, Hector Silva, Devon Uribe and Brandon Bryant. To get the underwear featured in this video, click here. Visit Andrew Christian's site www.andrewchristian.com for more of their collection or follow them on Twitter @AndrewChristian.
http://youtu.be/AlVUlundFPg
Follow The Man Crush Blog on Twitter | Facebook | Tumblr
Click on thumbnails to view larger images.