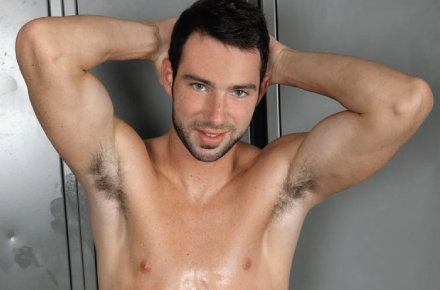 Hayden Clark's cute face and lean body is what made me pause and take note recently as I was scrolling through Randy Blue's arsenal of men. Hayden's 6'1″ tall and 170 pounds with a smooth frontside and a bit of hair covering his bum. He also has quite an impressive unit. Hayden's shot scenes with Jayden Tyler and Chris Bines and before being one of Randy Blue's models he filmed scenes for Sean Cody (going by the name of Brad). Since coming to Randy Blue he's grown a bit of scruff which, in my opinion, works for him. Clean shaven or scruffy, he's quite a hottie.
Some of the pics in today's photo gallery are NSFW and intended for those 18 years or older. Check out The Man Crush Tumblr today for a few more shots of Hayden being posted throughout the day.
Follow The Man Crush Blog on Twitter | Facebook | Tumblr
Click on thumbnails to view larger images.