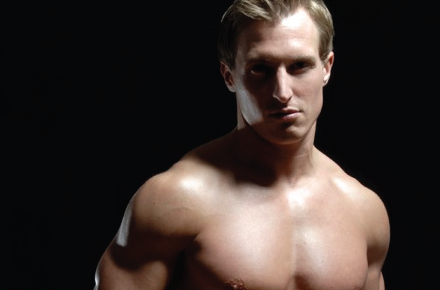 The editor of MaleFitnessModels.NET shared a hot model that I felt was perfect "eye candy." The photos today feature model Jeff Grant and the campaign he recently shot for fitness company Eat The Bear (www.etbfit.com). The photos were shot by photographer Jason Jaskot (www.jtjphoto.moonfruit.com).
If you're into muscles and hot models (as you should be if you're on this site) then head on over to malefitnessmodels.net, follow them on Twitter @malefitmodels or check out their Facebook group.
Follow The Man Crush Blog on Twitter | Facebook | Tumblr
Click on thumbnails to view larger images.