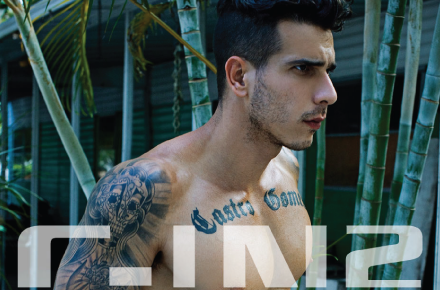 I love it when companies like C-IN2 and those involved in hot shoots send over eye candy for us all to enjoy. The photos and video in this post are from C-IN2's Parole shoot. Photographer Rick Day shot the campaign back in Miami during the thick heat of July. I guess some of that heat seeped over into the shoot itself because the final results are rather steamy and hot. The shoot is one of the first to feature Brazilian model Diogo De Castro Gomes along with Anthony Gallo and Chris Whelan.
For those unfamiliar with the C-IN2 brand it was created by Gregory Sovell, the original creator of 2(x)ist. Its name stems from the consumer's intelligence: to "see into" its evolving product innovation.  C-IN2 Underwear is the leader in technology, style and fit for every event on any day.  You can see more of what C-IN2 has to offer by visiting its website www.c-in2.com, following on Twitter @cin2 or check them out on Facebook.
Follow The Man Crush Blog on Twitter | Facebook | Tumblr
Click on thumbnails to view larger images.